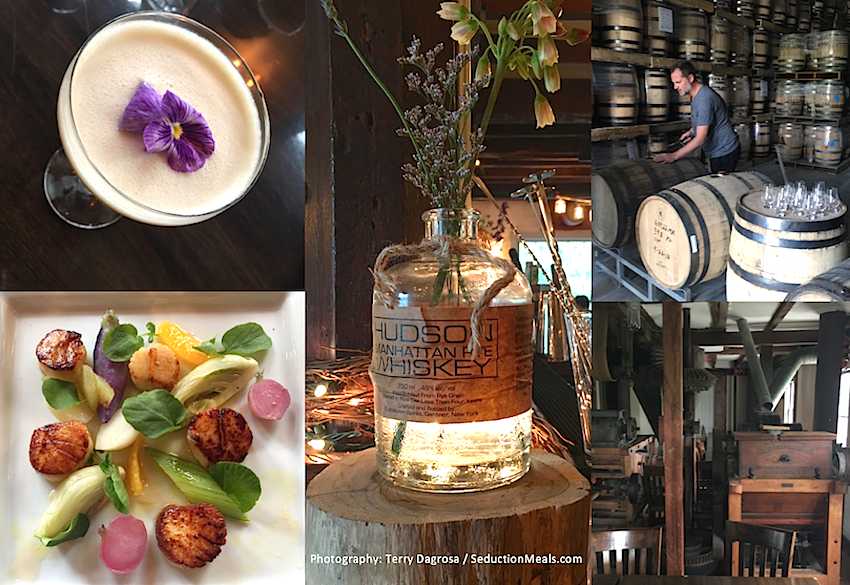 A friend called the other day asking for my advice. He wanted to enjoy an upstate NY day trip with his new girlfriend. They're both foodies. I didn't hesitate. Having recently spent a day at Tuthilltown Distillery I knew he'd make an impression with a day of gourmet food, beautifully crafted cocktails, and whiskey tastings in the country. What's not to love about that?
You've probably seen the ubiquitous bottles of Hudson Whiskey and Hudson Baby Bourbon, the signature expression of Tuthilltown Spirits, in your local bar or liquor store. Having earned the distinction of being New York's first whiskey distillery since prohibition (a pretty big deal thanks to the passion of proprietors Ralph Erenzo and Brian Lee), today, Hudson Whiskey is recognized as an award-winning, iconic American Whiskey brand. All that hard work paid off; in 2010 William Grant & Sons acquired Tuthilltown's flagship Hudson Whiskey.  The distillery also produces Halfmoon Orchard Gin, Indigenous Vodka, Tuthilltown Cacao Liqueur, Casis Liqueur,  Triple Sec Liqueur, and Basement Bitters – all of which can be purchased at their Visitor Center.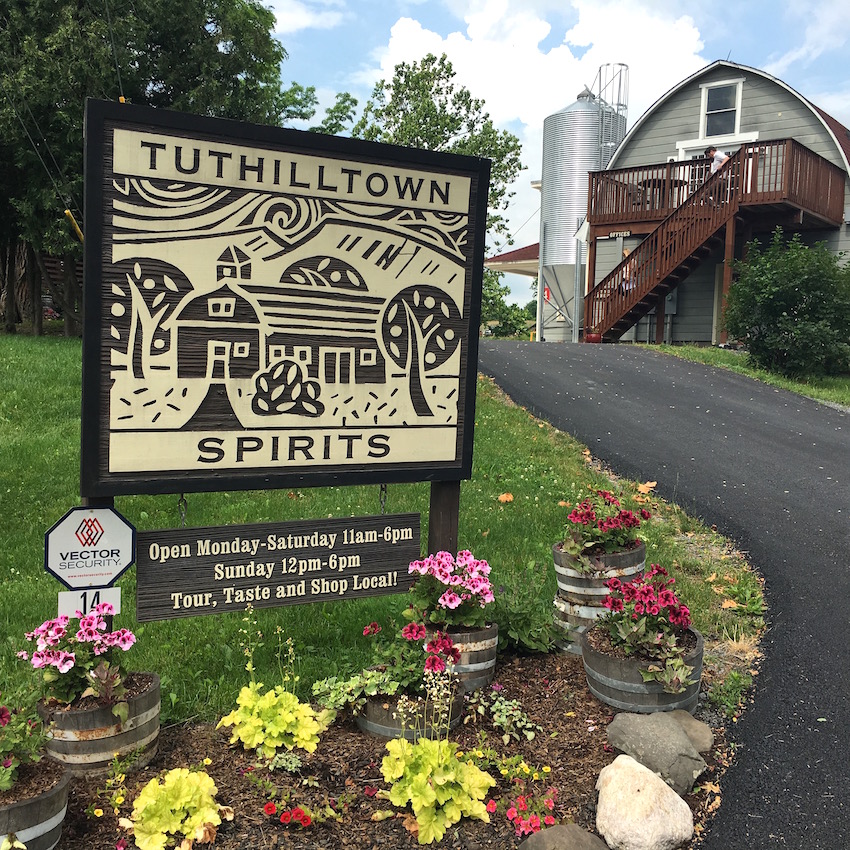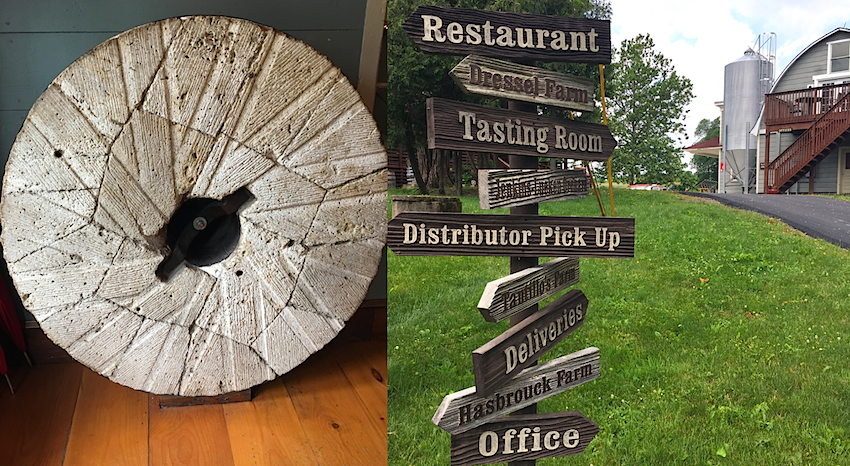 Upon arrival you'll come to a sign with many arrows directing you to all the grounds has to offer. The restaurant is the first thing you'll see. To the left is a festive outdoor deck overlooking the Shawangunkill River; to the right is the distillery. The grounds are beautifully landscaped and as an homage to the past, you'll find vintage equipment and artifacts adorning the property and old grindstones can be found dotted throughout garden beds.
My day trip started with an introduction to the history of the distillery followed by a tour of the facility in action. Next, a leisurely lunch of beautifully prepared gourmet food and luscious craft cocktails. Tune in tomorrow for a review of our meal – a food porn post if ever there was one. You'll definitely want to book a reservation when you see this seductive feast. After lunch, we moved to the tasting room for a flight of New York Corn Whiskey, Baby Bourbon Whiskey, Single Malt Whiskey, Four Grain Bourbon, Manhattan Rye Whiskey and Maple Cask Rye Whiskey. Truth be told – I wasn't a whiskey or bourbon drinker before my visit. I now have a mix of Hudson Whiskey bottles in my bar.
Take a look at the photos below for a snapshot of a day at Tuthilltown Spirits Distillery in Gardiner, NY. For more information or to book a reservation visit their website: Tuthilltown.com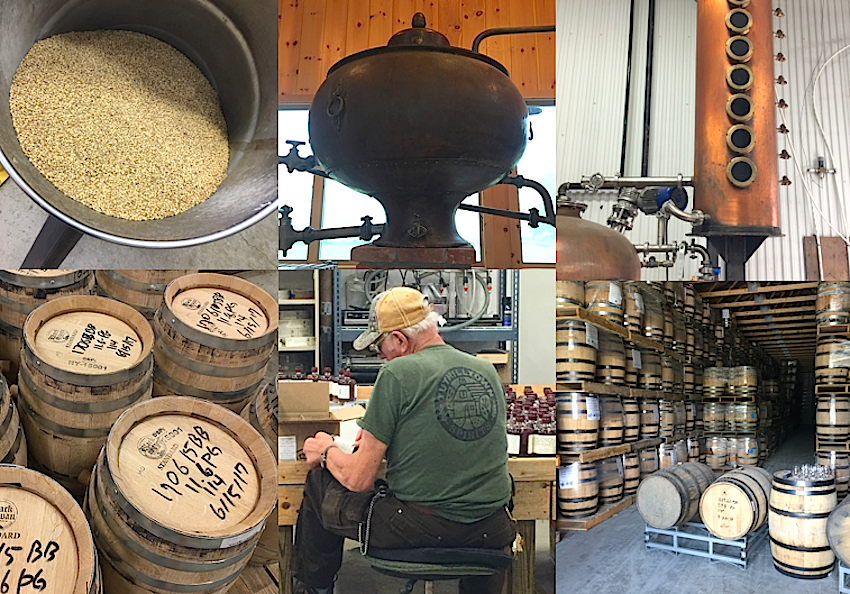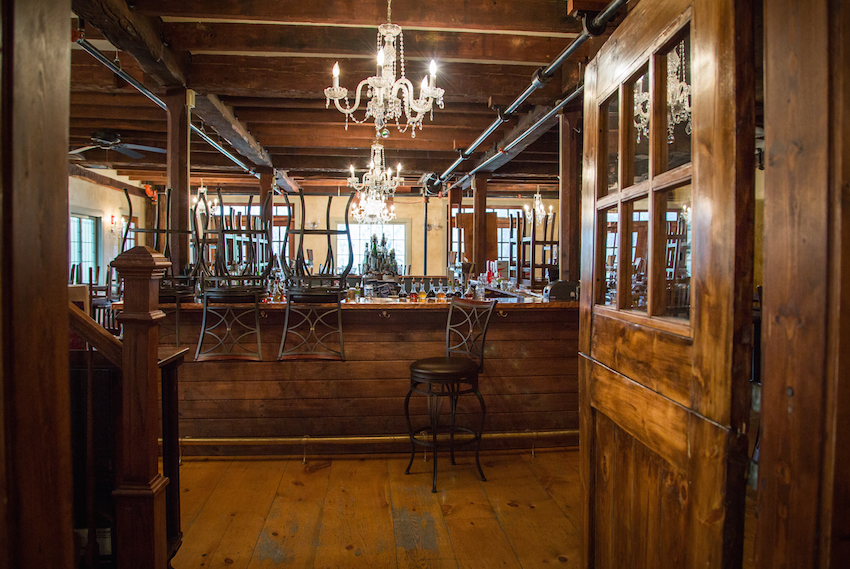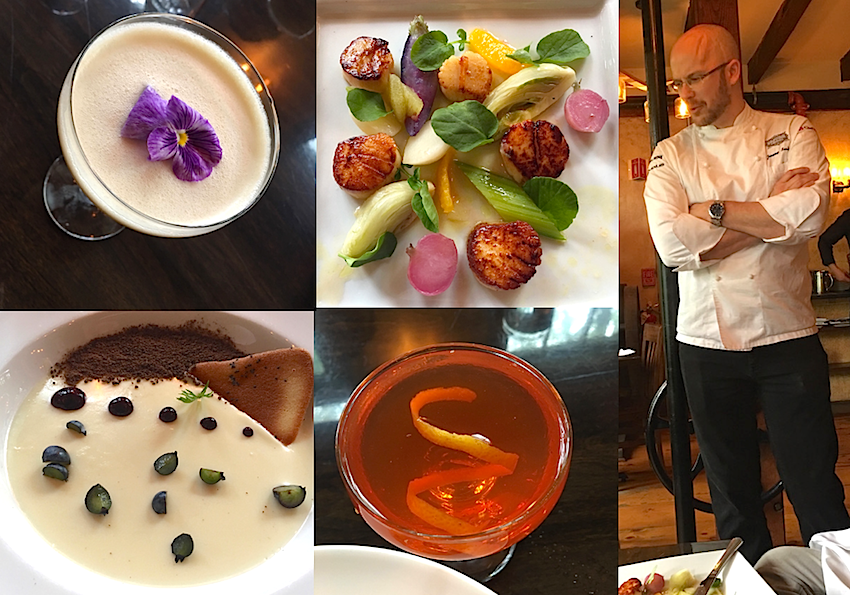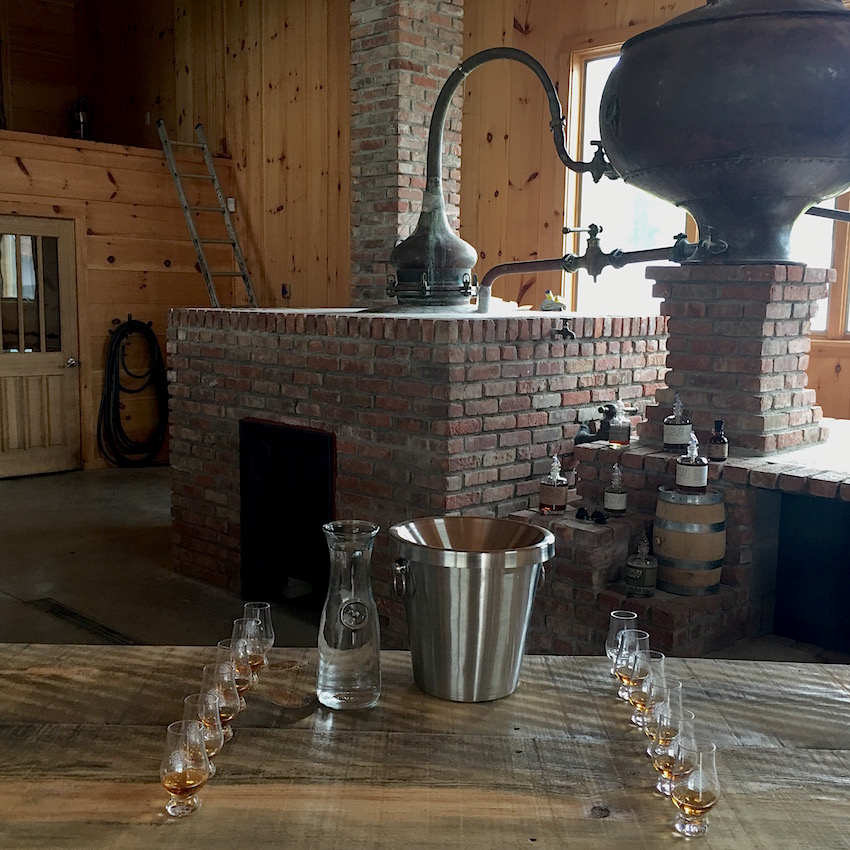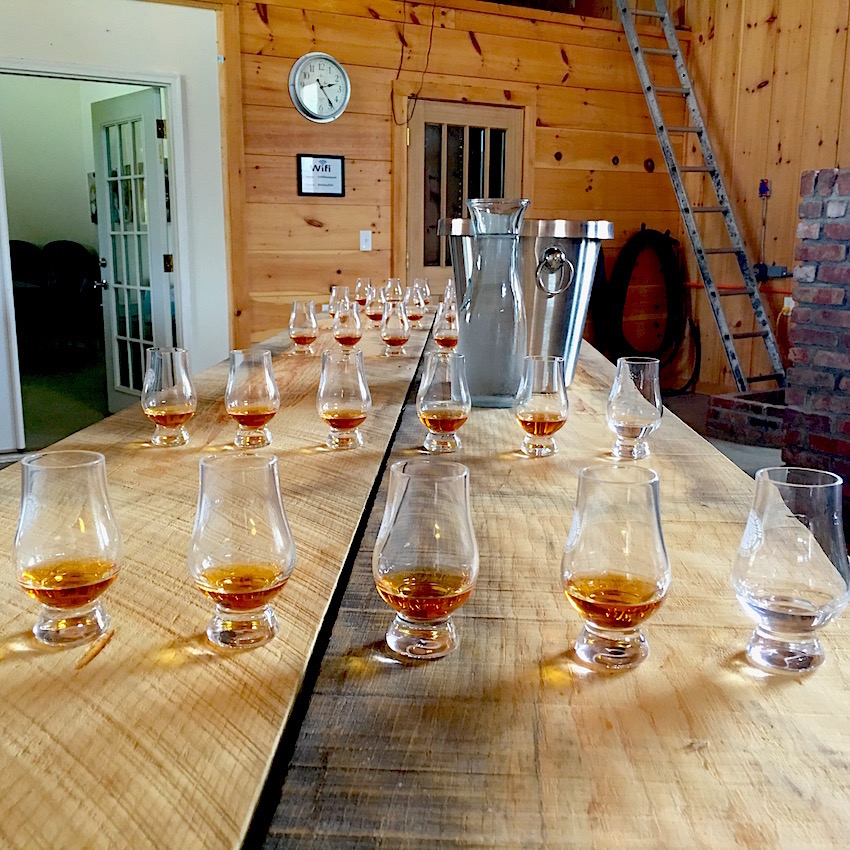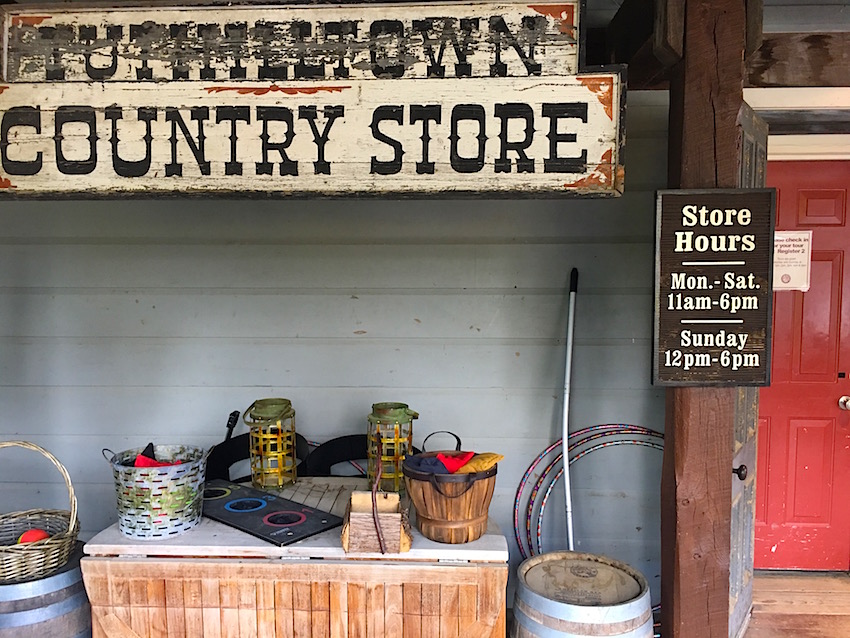 Tuthilltown Spirits Distillery
14 Grist Mill Lane, Gardiner, NY 12525
Call: 845.255.1527 | Contact: distillery@tuthilltown.com
website: Tuthilltown.com