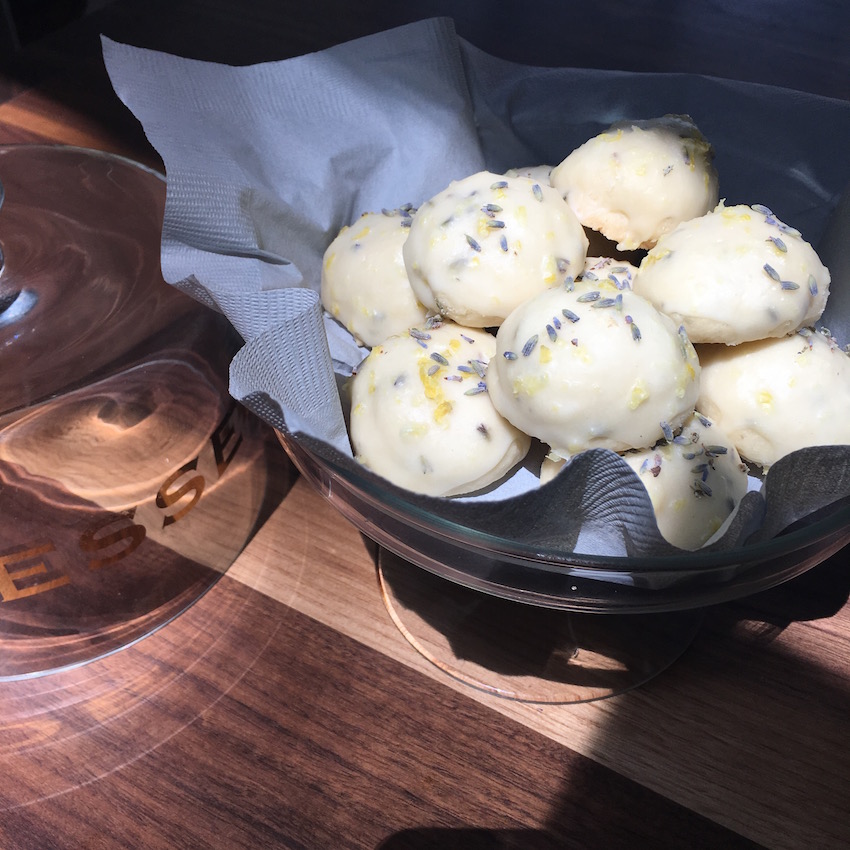 This is one of my favorite cookie recipes: A Thyme for Lemon Cookies. A buttery, melt-in-your-mouth lemon treat topped with a luscious lemon glaze – with the added flavor of thyme. I don't normally crave sweets, but when I do, I just go with it – and lemon is a wonderful flavor profile for sweets. I had some lavender in my pantry and a basket full of lemons and, well, this is the result.
Lavender Kissed Lemon Love Bites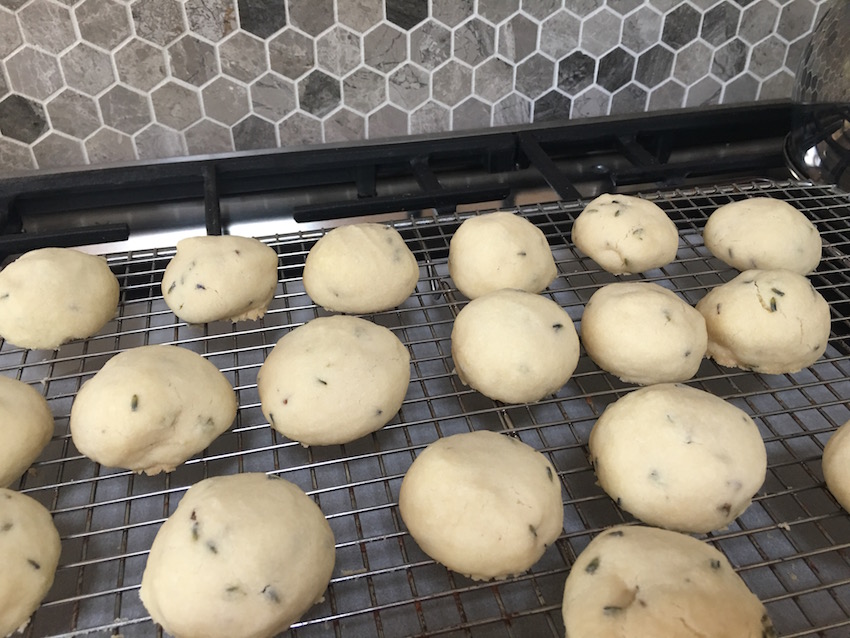 All you have to do is follow the Thyme for Lemon Cookies and replace the thyme with lavender. This is definitely, what I call – an adult cookie.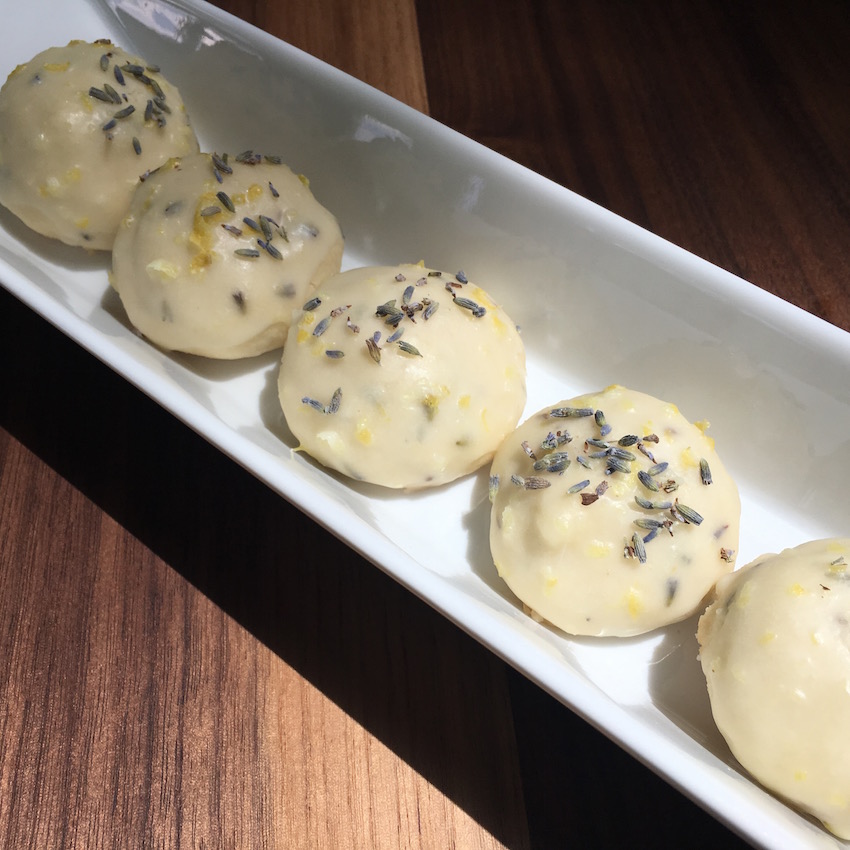 Related Posts

Terry Dagrosa, founder and publisher of SeductionMeals.com. As President of Digital Marketing Collective and Tara del Mar Productions, she has extensive experience in sales, design, digital marketing and social media. "Truly great friends are hard to find, difficult to leave, and impossible to forget, so we're thrilled to introduce our very special and highly-talented contributors and friends.  They'll share their mouth-watering recipes, cheeky anecdotes and delightfully creative perspectives with all of us. Be sure to check out their websites and follow them, too – we promise you'll learn to love and cherish them as much as we do!" xoxo
About Seduction Meals
Seduction Meals is about Food + Romance, and everything in-between. . . a sumptuous menu, alluring presentation, sensuous music, luscious cocktails and the right ambiance. Like a precious gift, preparing a romantic meal for two is about making that certain someone feel extra special. With just the right combination of ambience and culinary delights, you too can create a memorable, delicious experience for your loved one. Seduction Meals. Everyone has one - what's YOURS?
FEATURED VIDEO
Archives