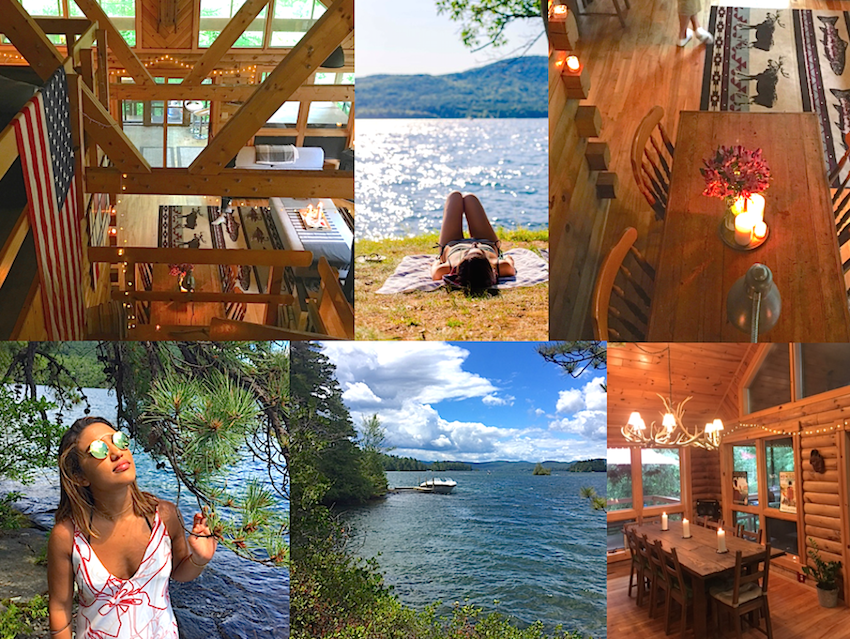 So, you've met someone special and you're ready to invite her for a weekend getaway. You're looking to make an impression but prefer something casual, and you'd like the option for activities. We've got just the place for you.
Head upstate New York for The Brampton. Located in Warrensburg, near Lake George, The Brampton is a secluded lodge set among 10 acres of woodlands. If you like to travel with a pack of friends, there's the main lodge – a cozy, contemporary cabin with six bedrooms that can be booked as a group for a fun-filled weekend. Be sure to ask for one of the private rooms for two.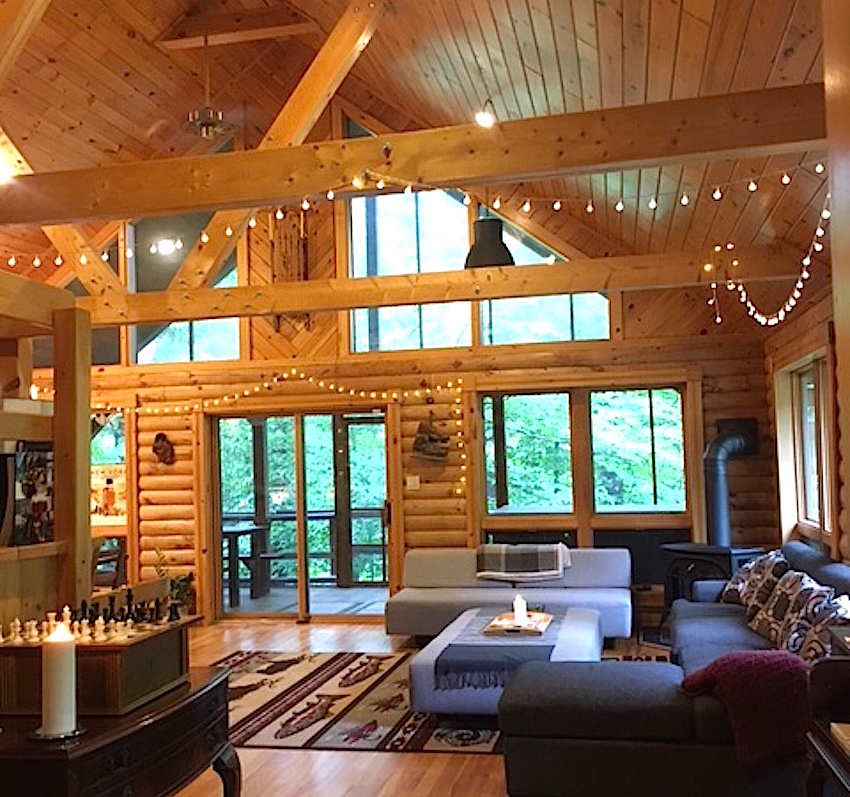 Or, perhaps you're the romantic type and prefer an intimate romantic rendezvous for two? There's a refurbished vintage VW mini-van on the property that sleeps two with a moon roof for stargazing. Or, consider their luxury tent for two. You'll ascend a long wooden staircase and at the top is a very private camping area featuring a very cozy large tent. Yes, this is your chance for romantic glamping!
And let's not forget, Fall is such a seductive time of the year on the East coast. You can't help but cozy up to each other on a brisk day under a backdrop of vibrant red, orange, and yellow trees against a clear blue sky. Sigh….
You'll feel right home at The Brampton…cozy is their mantra.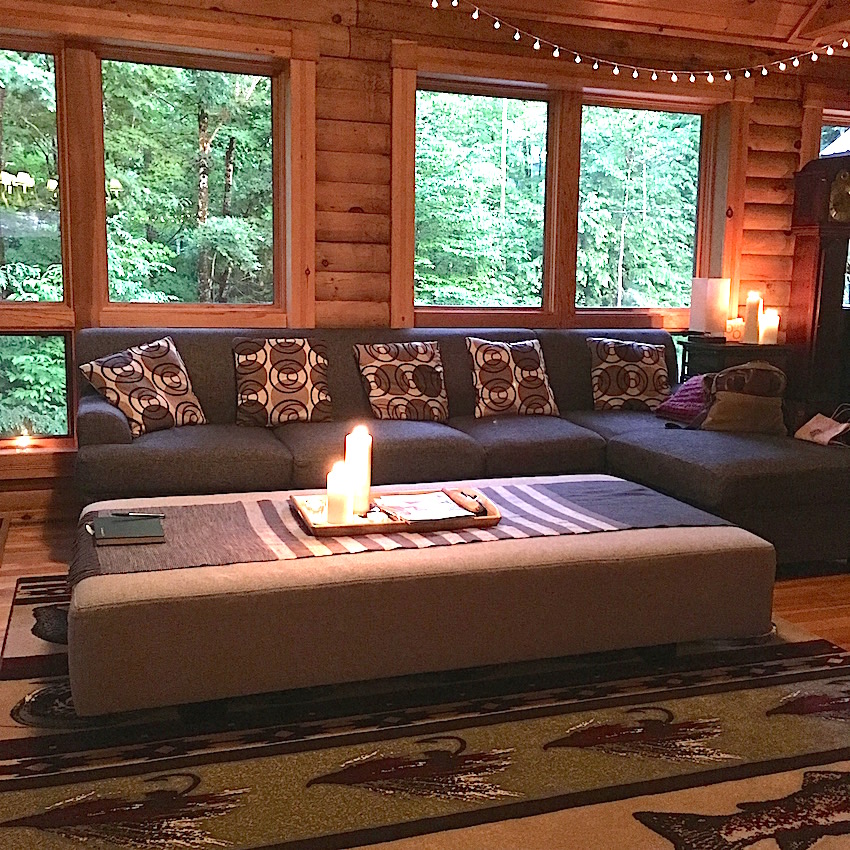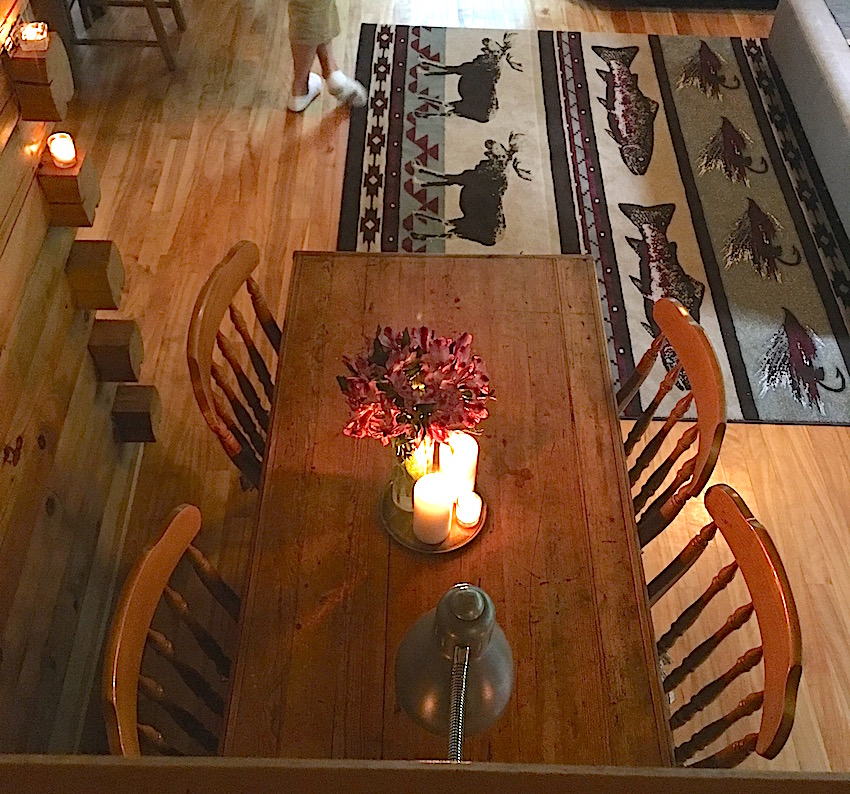 Here's a sample of what you can do.
Day One: For a mellow start to your weekend, unwind with an outdoor yoga class, or sit by one of the two fireplaces and enjoy a shared breakfast. Then, wander over to the hot tub for some pure relaxation. Ready for a little more action? Tucked away in the foothills of the Adirondack Mountains, you'll find many activities to choose from. You can go swimming, hiking, fishing, kayaking, enjoy a round of golf and more.
After a day of exploring the area – head back to The Brampton for a romantic meal for two. Get this: The Brampton offers an onsite chef that will cook all your meals, or maybe you just want a romantic fireside dinner? Either can be arranged.
Want to freshen up before dinner? You'll LOVE sharing an outdoor shower. There's one outside some of the bedrooms, right on the balcony. After dinner, be sure to share a nighttime toast under the stars at the fire pit. And if you're up to it, there's a rec room for a game of ping pong or pool.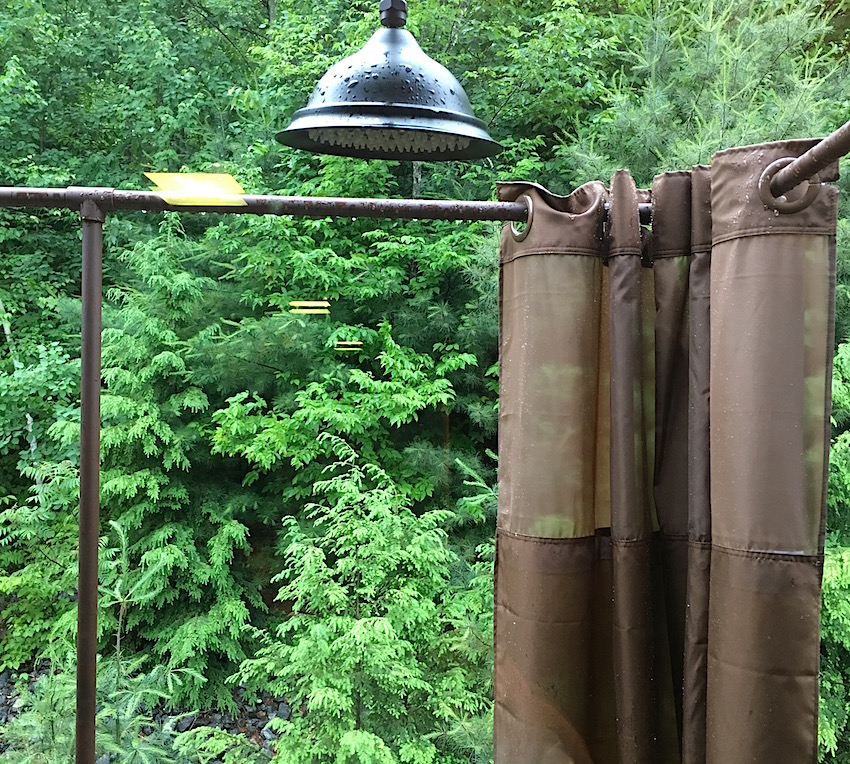 Day Two: On your second day, shoot for some fun in the sun. The Brampton has a speed boat ready to whisk you away to one of 165 mini-islands on Lake George. Each island is equipped with a fire pit, a deck for a picnic blanket or tent, a picnic table, and outhouse. And, the views are spectacular.
It's a good time to fall in love. xoxo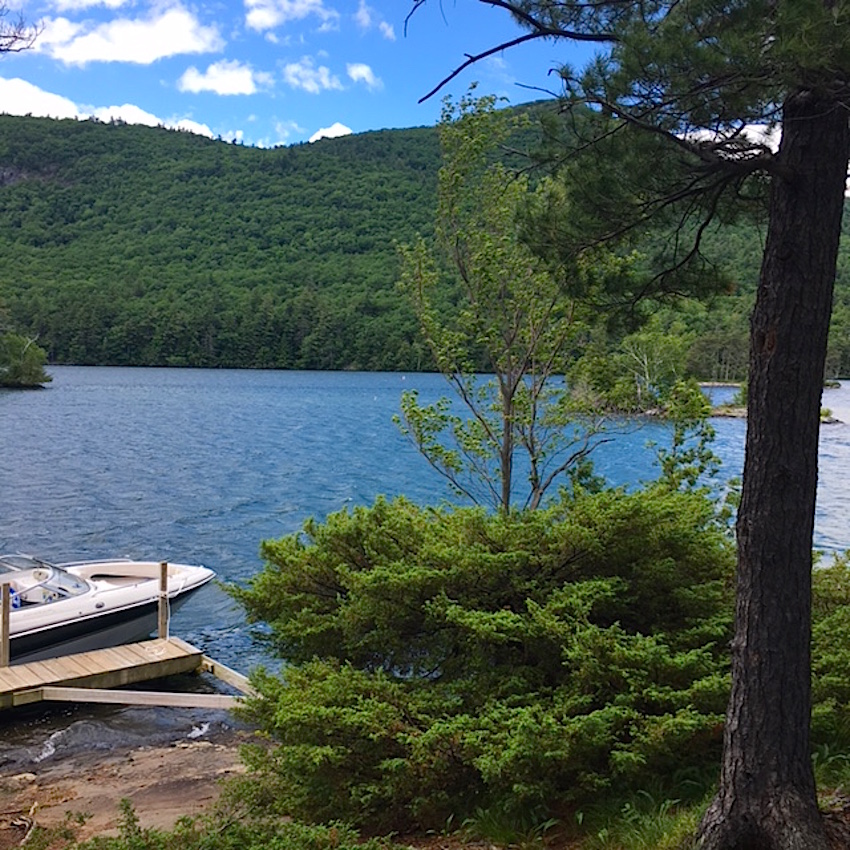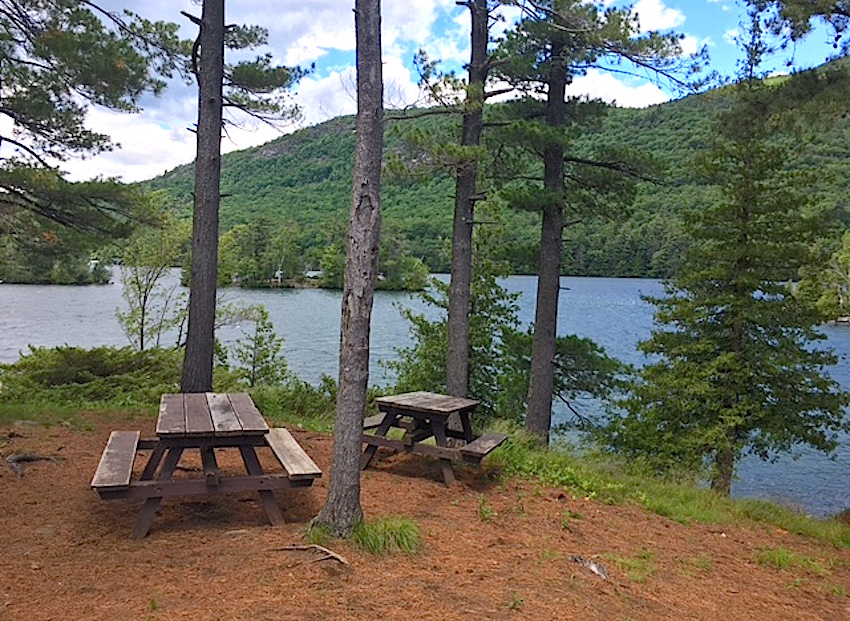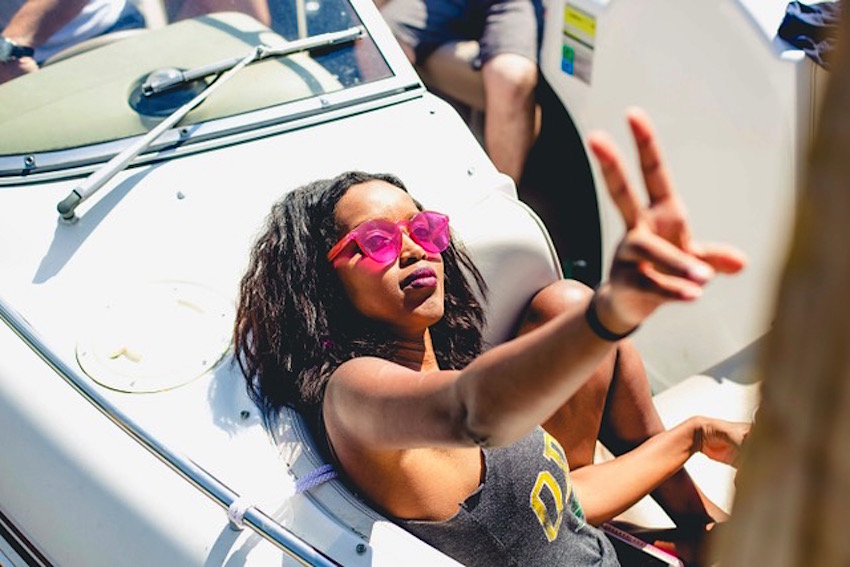 The Brampton / Visit their Website to book your trip
1525 River Rd, Warrensburg, NY 12885