Our Favorite Recipes
Following are some of our favorite Seduction Meals—from simply seductive quickies to spectacular gourmet feasts, here you will find inspiration for your Romantic Meal for Two.
A Curry Salmon Dish to Knock His Socks Off!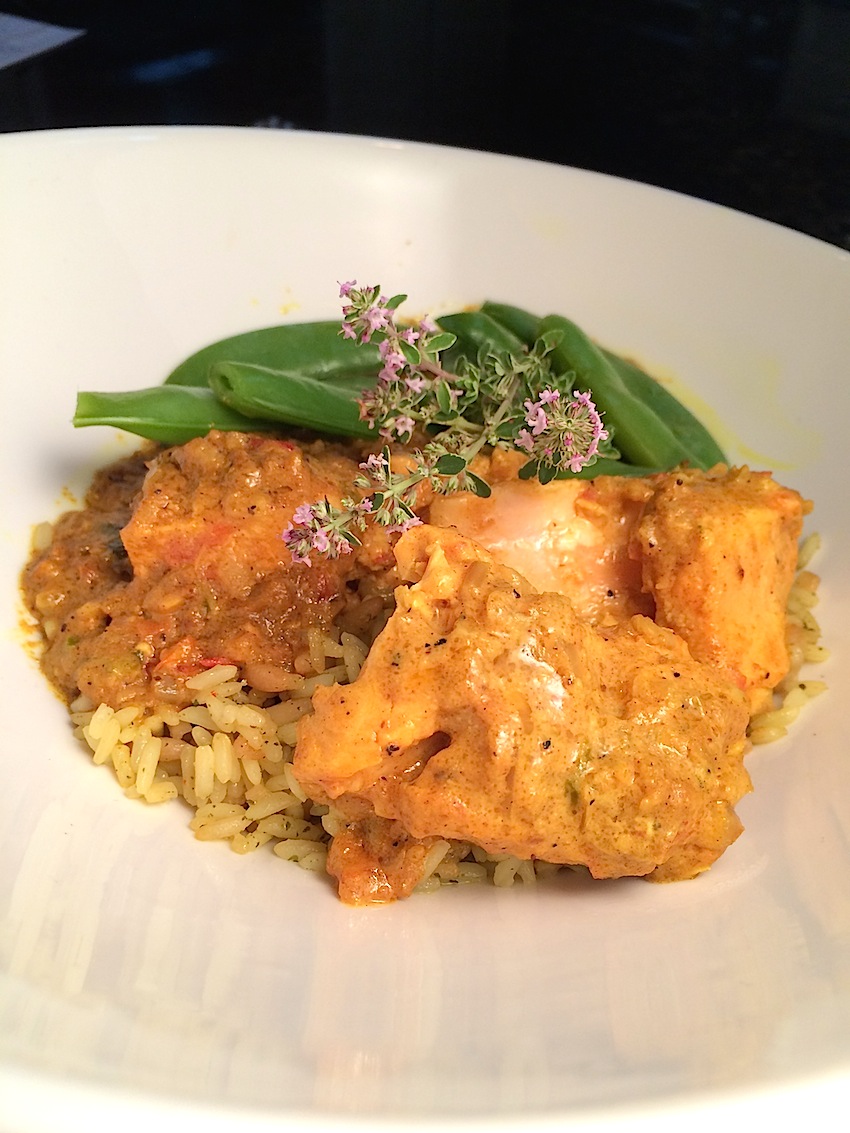 Curry Salmon. Mmmmm! For me, whenever I am cooking for curry lovers this dish is always a hit. A friend of mine taught me this recipe years ago (thank you Virginia!) and its one of my favorite preparations for salmon. I made this last night for a romantic dinner for two served with snow peas and rice, and a bottle of champagne.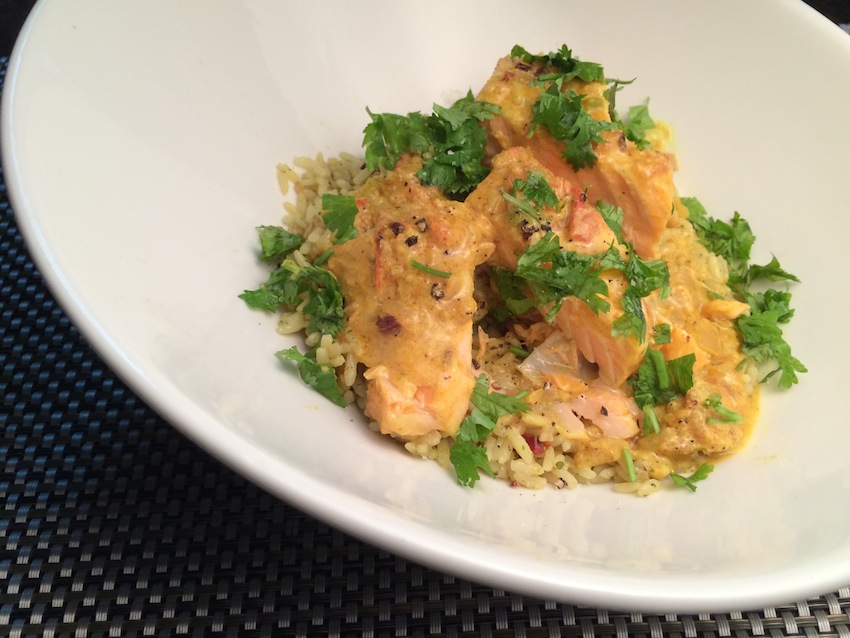 The sparkly bubbles compliment the salmon with its mild spicy curry flavor. Of course if you like it spicy you can add a bit more heat with the cayenne pepper (or you can use jalapeno pepper). I say this meal will knock his socks off because its one of those dishes that once you serve it, people will always ask for it when they come over. I hope you try it and enjoy it as much as we did.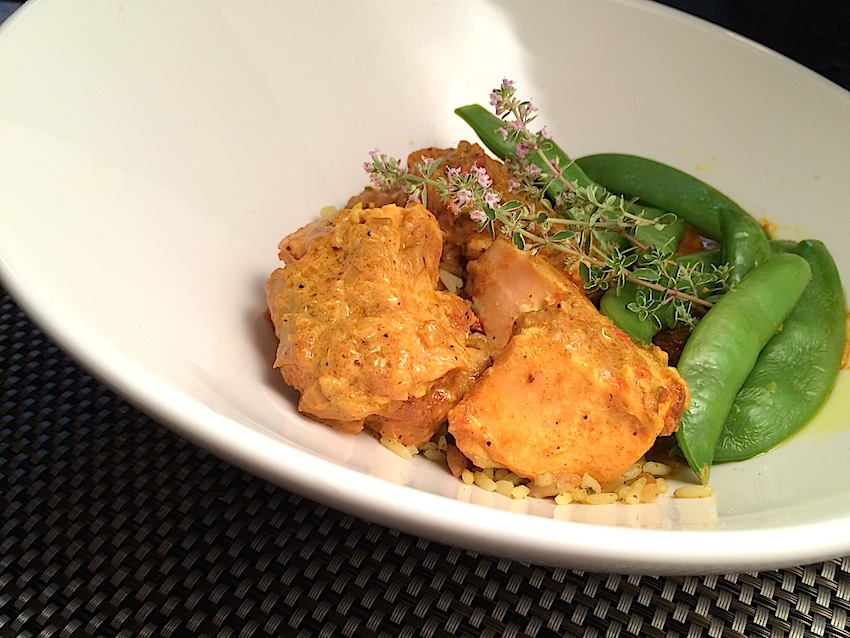 Presentation Tip: As you can see we have presented two ways to present this dish, salmon and rice with 2 lime slices and a sprinkle of chopped cilantro (or you can use parsley). The second version can include your favorite green vegetable - we like green beans or sugar peas, and we garnished the dish with fresh thyme.
Curry Salmon 
Ingredients: 
1 lb boneless salmon
3 tablespoons olive oil
2 shallots, finely chopped
3 cloves of crush garlic
a pinch of cayenne pepper, or 1/2 teaspoon chopped jalapeño pepper
 for more heat
1/8 tsp salt
2 medium tomatoes, diced
3 tablespoons of curry (be sure it is fresh for the best flavor)
1 pint of light cream (or Half & Half which has less cream)
salt and pepper to taste
1 box of Near East rice pilaf, original mix
Directions:
Prepare the rice as per the range top directions.
Salmon: In a large skillet, heat olive oil over medium-high heat. Add shallots and garlic, stirring until soft.
Add cayenne pepper, salt and tomatoes.
Stir ingredients; cooking for about 2-3 minutes.
Add curry powder and cream, stir until well blended.
Add two – three salmon pieces, skin down.
Spoon the mixture over the salmon. There should be enough sauce to come at least 1/2 of the way up the sides of the salmon.
Lower the heat to medium-low and cover tightly. Let simmer for 7 – 10 minutes or until salmon is cook to your liking. Test with a fork
Spoon mixture over the salmon from time to time.
Plating the Dish:

Place a 1/2 - 1 cup of rice on each dish.
Place a piece of salmon on each plate next to the rice.
Pour the sauce over the fish and the rice.
Serve with a green vegetable