Our Favorite Cocktails
Join us as we share our favorite Cocktail Collection to help make each Seduction Meal as special as it can be. Perfectly pair your romantic meals with luscious libations that will dazzle and delight your beloved. Whether you're serving a vintage bottle of wine, a sparkling champagne creation, or a beautifully crafted cocktail — you're sure to find an array of libidinous libations in the Seduction Meals Cocktail Lounge to help set the stage for your romantic rendezvous. xoxo
Let's Share a La Poire Pear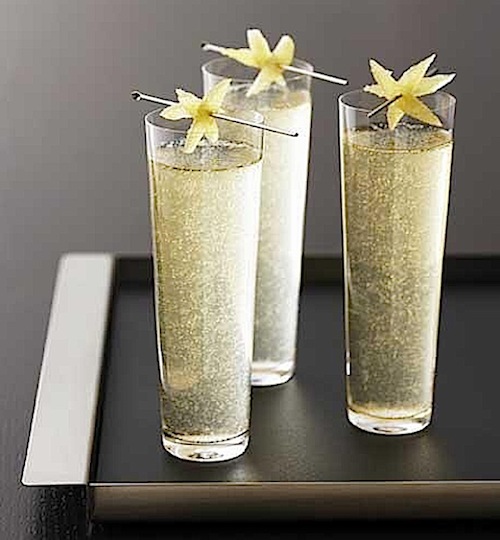 Some drinks set the tone by their mere presence like the La Poire Pear. Sexy, seductive, and playful this sparkling cocktail will elevate your special romantic meal for two.
The La Poire Pear
Ingredients / Creates 6 drinks
6 parts GREY GOOSE® La Poire Flavored Vodka
1 part lemon juice
2 tsp sugar

1 small, ripe pear – peeled, cored and cut into 1/4 inch dice

1 bottle sparkling Moscato (or other sweet sparkling wine)
Instructions:
Place the lemon juice, sugar, pear and GREY GOOSE La Poire in a bowl and divide the pear mixture into six champagne glasses.
Fill each glass with Moscato. Present with crystallized ginger or mint sprigs.
Tip: Using a juicy variety of pear such as Anjou or Bartlett will accentuate the pear flavors.